Last weekend, Fernbrook Homes, Pristine Homes, and Zancor Homes sponsored the Innisfil Minor Hockey Association (IMHA) March Madness Tournament for the Peewee, Bantam, and Midget leagues.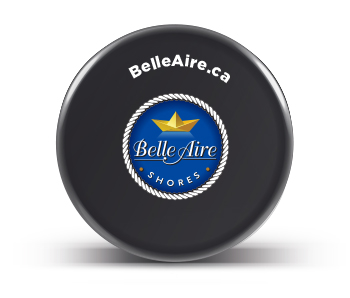 With teams from Peterborough, Welland, Barrie, Collingwood, Orono, Aylmer, Port Stanley, Woodville, Hanover, and other areas, the March Madness Tournament was completely full and was an amazing time for everyone! All of the teams exhibited great talent, but we were obviously cheering for the Innisfil Winterhawks!
We attended to watch the tournament, share some information about the upcoming opening of Belle Aire Shores, and to hand out special hockey pucks to every single player that participated in the tournament.
The March Madness Tournament took place at the Innisfil Recreation Centre, which is only five minutes away from where we are building a Master-Planned community of townhomes, 36', 42', and 50' detached homes.
Seeing so many families travel from all over Southern Ontario to participate in the March Madness Tournament was truly amazing and made us proud to be contributing to a community that is poised for so much growth.
Many prospective purchasers who have registered are looking for move-up homes, which means they are planning on either starting a family or adding to their growing family, and they are considering making Innisfil their home.
Given the incredible neighbourly and friendly vibe at the Innisfil Recreation Centre last weekend, we think that they are making the right choice in looking to Innisfil for safe and comfortable family living.
We are almost ready to unveil our floor plans and elevations, so stay tuned, and register here to stay updated on all news related to Belle Aire Shores!